The reward is living the lifestyle you always dreamed of. Live by one of the best unspoilt beaches Australia has to offer. Walk on the clean white sand and take a refreshing dip in the sparkling ocean on a hot day.
Site 235 is now for sale!
Phone 42836999 to contact either Alan or Marion on regards to this home!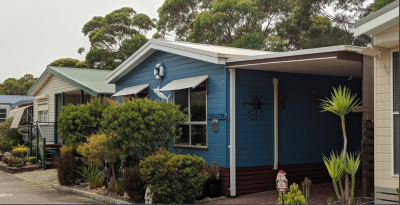 Contact:
Marion Smedley
Email: marion@wslr.com.au
Phone: 02 4283 6999
Address: 201 Pioneer Road, Fairy Meadow 2519 NSW
Important Links To Information: