Enjoy Wollongong Surf Leisure Resort's heated indoor Pool, Spa's and Steam Room provide a relaxing environment for all ages.
PLEASE NOTE: IN WINTER HOURS
Pool, Spas and Steam Room will close at 7.45pm Monday – Thursday

Wollongong Indoor Swimming Pool
Enjoy Wollongong Surf Leisure Resort's heated indoor Pool, Spa's and Steam Room provide a relaxing environment for all ages.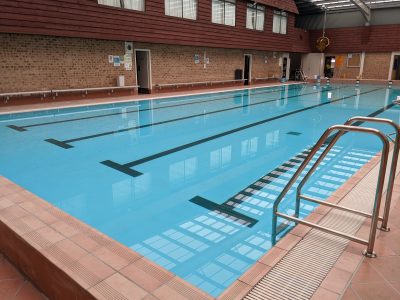 During school terms, kids learn to swim classes use our pool mid week morning and afternoon and Saturday mornings.
Resort guests are able to use the spa's and steam room during all office hours.
During school terms Resort guests are able to use the heated pool during the following times: